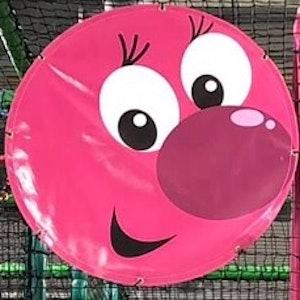 Enjoy a fun session in our Soft Play area...
The last session of the day is slightly shorter but you can order a hot meal or picnic bag.
Hot meal choices will be chicken nuggets, cheese and tomato pizza, sausages or fish goujons; served with chips and peas or beans. Please let us know your menu options in the menu option field of you select a meal ticket option.
Prices
Under 12 months, no meal - £0.00
Between 1 and 8 years, no meal - £4.50
Between 1 and 8 years last session, no meal - £3.00
Accompanying Adult, no meal - £0.00
Between 1 and 8 years last session, with meal - £7.50

Please reserve a place for all members of your party, including adults. One free adult with every paying child
NB Prices may vary on different dates and sessions, but will be confirmed when you have made your selection